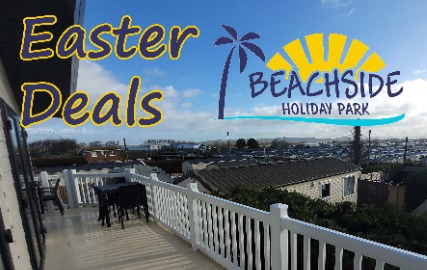 We have a range of last minute deals for this Easter half term.
Mendip View
Thursday 6th - Monday 10th April (4 nights) - £684
Monday 10th - Friday 14th April (4 nights) - £684
These offers are not available online to book please call reception on 01278 751346.
Mid-Week Discount
We are offering £50 off all Monday - Friday breaks this Easter Half Term. To book call us on 01278 751346 or book online, discount will be automatically applied on check out. Discount applies to any new 4 night booking arriving on the 3rd or 10th April 2023.
Short Breaks
We have limited 2 night holidays throughout the Easter half term for select dates on new bookings. Please see current list of dates below.
Bronze 2 bedroom 10th - 12th April - £230
Bronze 3 bedroom 5th - 7th April - £230
Platinum 2 bedroom 15th - 17th April - £340
2 night stays are available to book over the phone only.
Released On 24th Mar 2023