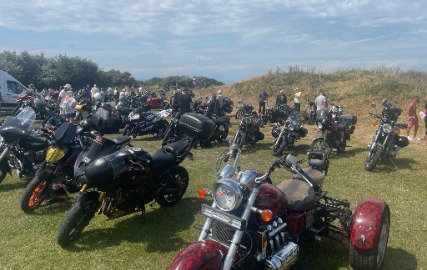 Motorbike Show
By popular demand the Motorbike show will be returning for it's second show in 2024.
Calling all motorcycle enthusiasts and vintage bike connoisseurs! Get ready for a thrilling journey back in time as we proudly present the most spectacular Classic Motorbike Show of the year!

Bring the whole family for a day of excitement! Enjoy delicious food, music, and a variety of entertainment for everyone, making it a memorable outing for enthusiasts of all ages.

Don't miss your chance to be part of the ultimate celebration of classic motorcycles! Mark your calendars, gather your fellow riders, and join us for a day filled with nostalgia, camaraderie, and the sheer joy of the open road.

Run by Burnham Bike Knights.